GET TO KNOW TASCO DOME
Emergency Buildings, Queuing Structures and Drive-Thru Testing Shelters
Tasco Dome offer emergency building solutions for expanding care space, shelter and storage. These temporary buildings provide the same durability and strength as permanent buildings and can be relocated or easily expanded by adding to the length. As COVID-19 puts unprecedented strain on hospitals and care facilities, many are searching for field hospital options to temporarily increase their ability to house additional patients, supplies and testing areas. Contact our team to see how we can offer fast and uncompromising solutions. Ready to get started?​
Contact Us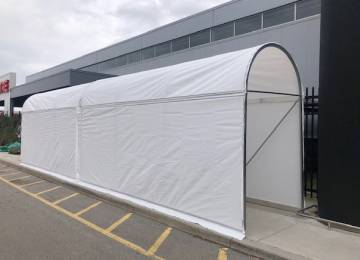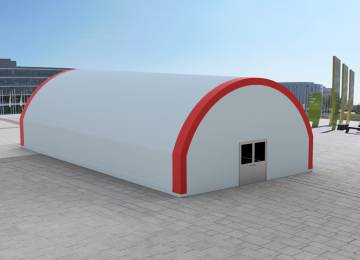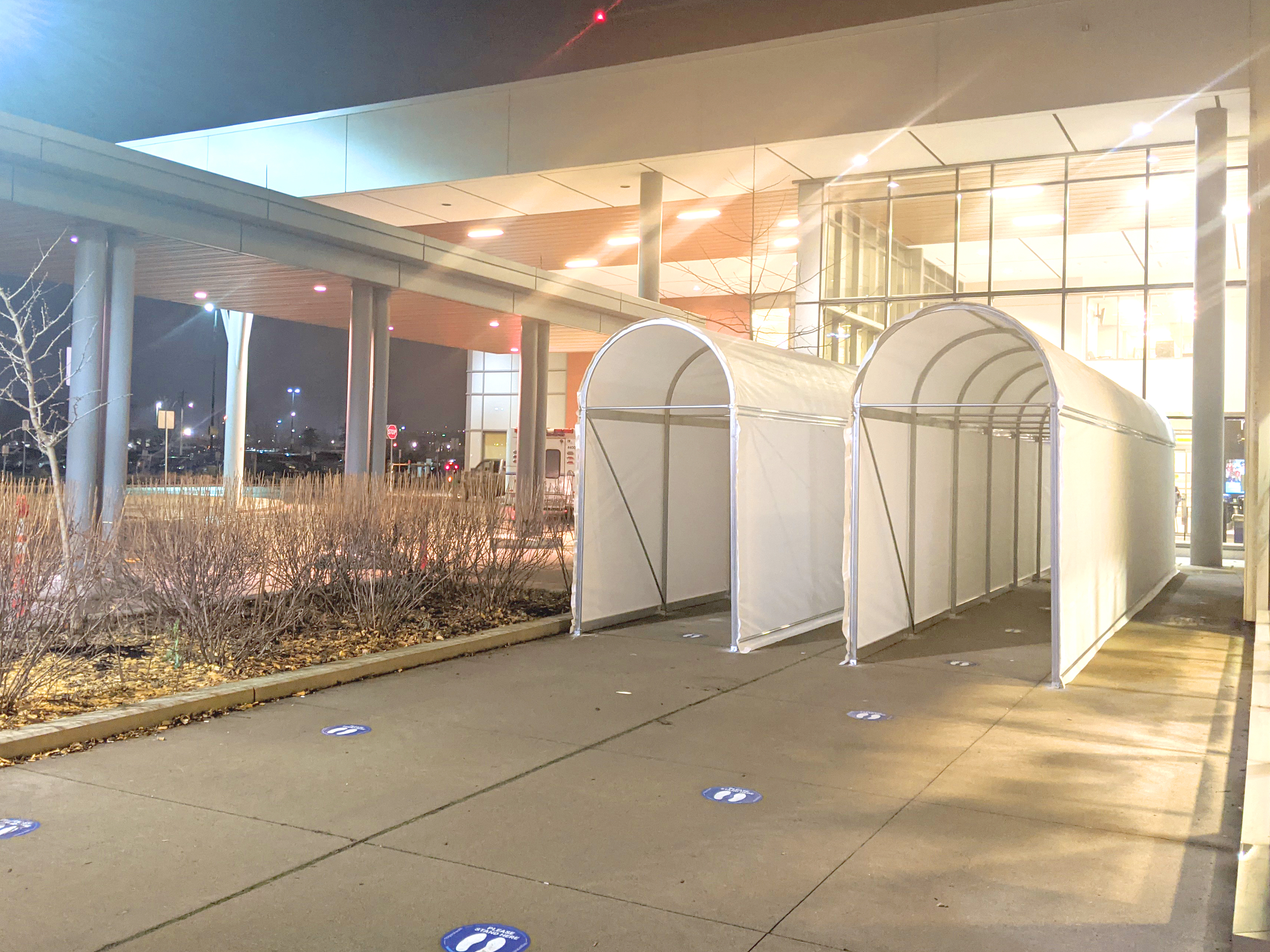 Emergency Buildings
Benefits of a Tasco Dome for Emergency Building use include:
Engineered for building codes all over the world
Open air space with natural light and fresh air flow
Inexpensive alternative to traditional structures
Durable, portable, and easily expandable
Dome design provides large open spaces, without pillar obstructions
Hot dipped galvanized steel structure is corrosion resistant
Steel structure is more durable than wood
Fire resistant fabric options
Keep your customers comfortable and happy while lining up outside of your business. Queuing Structures protect patrons from sun, rain and snow with 7 foot vertical wall height plus additional arch. Benefits of a Queuing Structures include:
Includes removable side walls extra protection and comfort
Structural components are fabricated from pre-glalvanized steel for corrosion protection
Durable, portable, and easily expandable
Tasco Dome Drive-Thru testing shelters protect staff and patients from the elements. On site drive-thru testing facilities allow hospitals to provide an efficient and contained area separate from other vulnerable hospital patients.Sizes range from 20 to 30 ft wide. Length can be customized.Benefits of a Tasco Dome Drive-Thru shelters include:
Steel structure and design is more durable than similar pop up tents
Durable, portable, and easily expandable
Design provides large open space, without pillar obstructions
Galvanized steel structure is corrosion resistant
Wide open space allow room for vehicles, staff and equipment
Please fill in your comments or questions below and we will be in contact with you shortly.